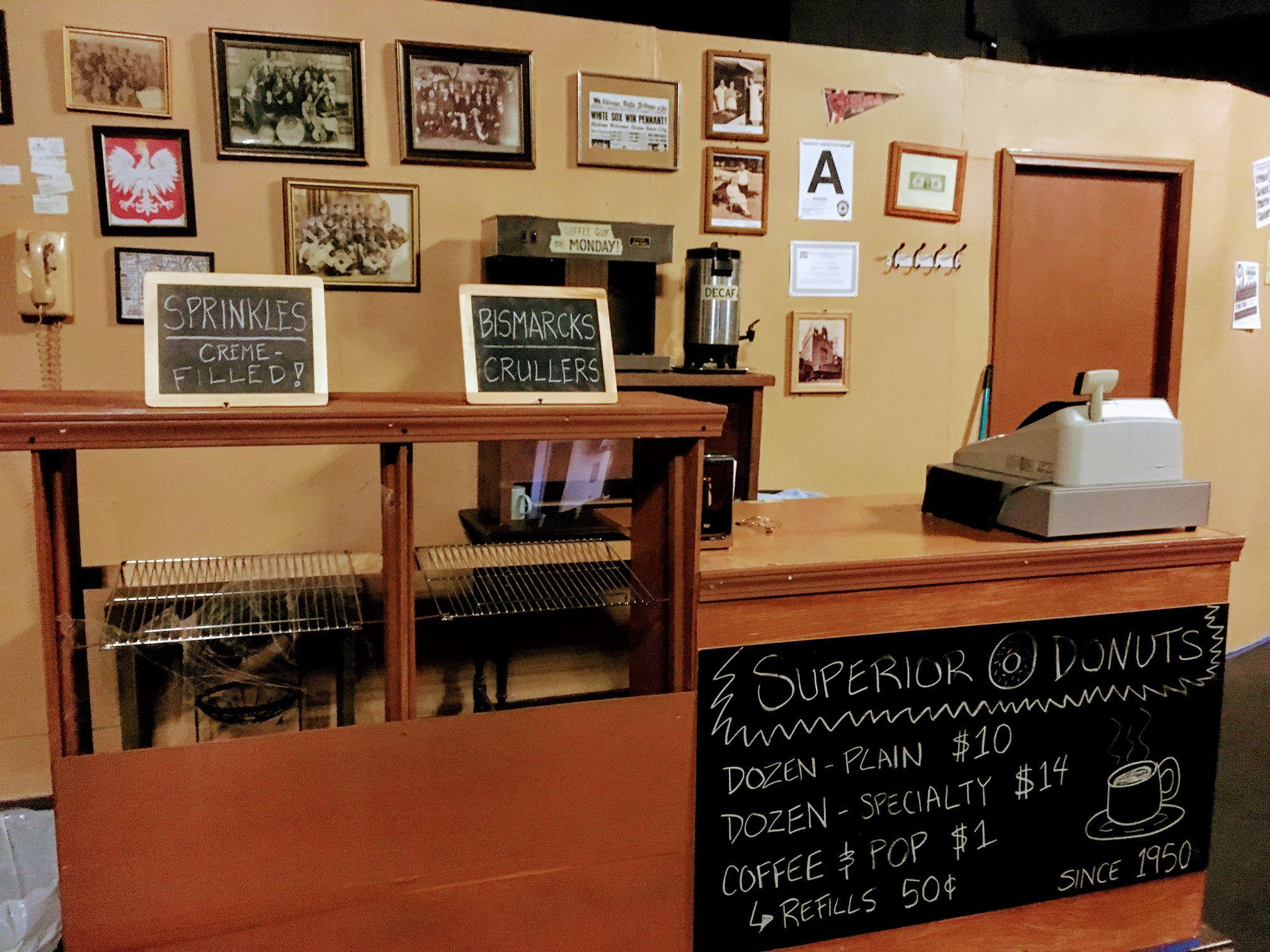 19 Apr

A Mirror Up To Nature: The Unusual Reflection We See in SUPERIOR DONUTS by Quinn North

The classic American tale; a small business owner struggling to survive against the pressures of supply and demand, buyout offers from larger businesses, and whether or not to conform to the growing coffee shop culture. Yet, somehow, Superior Donuts is anything but a traditional tale. The show takes the classic formula and flips it on its head, with a unique recipe of playful social commentary, enduring cultural relevance, and subverting the audience's expectations.

With the premiere of Superior Donuts on CBS in February of 2017, it's worth taking a look at the stage version, which we might term the "origin story" of its sitcom progenitor. The play was originally produced by Chicago's Steppenwolf Theatre in 2008 before moving to Broadway the following year. Having written it after the rousing success of his play August: Osage County, Tracy Letts chose Chicago as the setting of Superior Donuts, marking his first play set in the city he had called home since age 20.

The show feels quite at home in its Uptown Chicago setting, with most of the more outlandish characters being brought down to earth by the protagonist, Arthur. Michael McKean, who originated the lead role at Steppenwolf, described Arthur as "almost a mirror image of the store itself" in an interview with the Chicago Tribune in 2008. Perhaps this explains how he manages to be the proverbial glue that holds together the delightful cast of eccentric characters. Thus, the plot revolves around the setting, while the relationships revolve around Arthur.

Arthur's relationship with Franco takes center stage among those in the show. As the plot thickens around Franco's life outside the donut shop, his attempts to help Arthur improve his business remind us that the biggest difference between a comedy and a drama is the way characters deal with the plot's conflict. Franco proves to be an incredibly bright young man, with quite a sensational wit as he is able to spar with Arthur with ease. Letts manages to take the classic mentoring relationship, oftentimes mired in empty sentiment, and turn it on its head with Arthur and Franco. Arthur certainly doesn't embrace the mentor position, and nor should he. To do so would be in direct opposition to his carefree attitude front, not to mention his tie dye shirt. And to embrace the student archetype would be unlike Franco, as we see in his blatant challenging of Arthur, both intellectually and in knowledge of how to run a business. Yet, despite their defiance, Arthur grows to care for Franco and Franco learns from Arthur…everything else may be a little unorthodox, but the core is there.

Superior Donuts reflects life without taking that life too seriously, it teaches lessons that are hard to teach without a little laughter, and it shows us the value of community no matter how dysfunctional it may be. Superior Donuts continues Friday April 20 and Saturday April 21 at 8pm and closes Sunday April 22 at 2pm.

Tickets/Info at: http://olathetheatre.org/superior-donuts/
---
MORE  INFO ABOUT THE SHOW
Watch Evan and Bill in action, along with an interview with director Diane Bulan to learn more about the show in this video by board member Charlotte Gilman — shot during rehearsals, this edition of "Taking Stage at OCTA" will give you a behind-the-scenes look at the show and some insight into the story.
See the bios and headshots of our cast and production team!
See the excellent review by Paul Bolton of BroadwayWorldKC.
See another excellent review by Bob Evans of KC Applauds.
Read an interview with and director's notes by director Diane Bulan.
---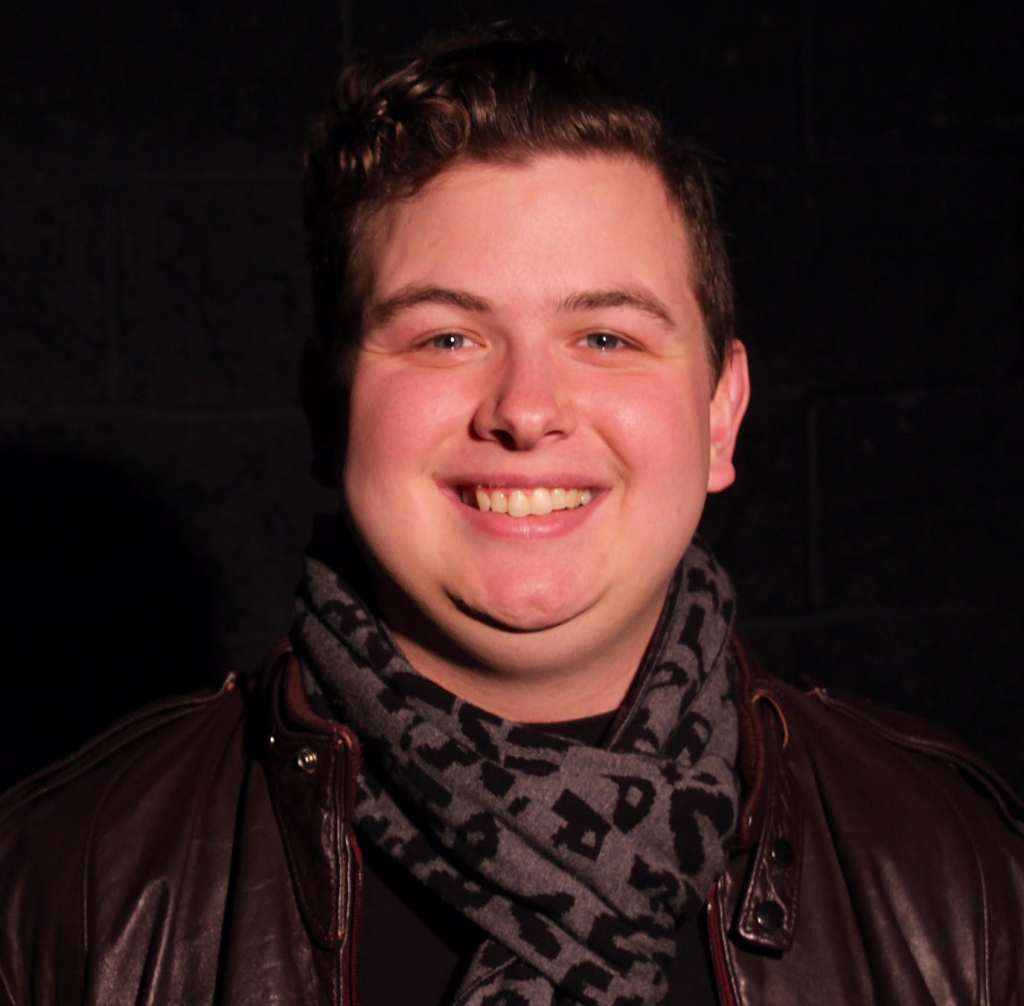 This article was researched and written by OCTA's 2017-2018 Dramaturg/Intern Quinn North, who is studying Music and Theatre at MidAmerica Nazarene University in Olathe. (Featured photo is OCTA's set of Superior Donuts by designer Eric Palmquist.)