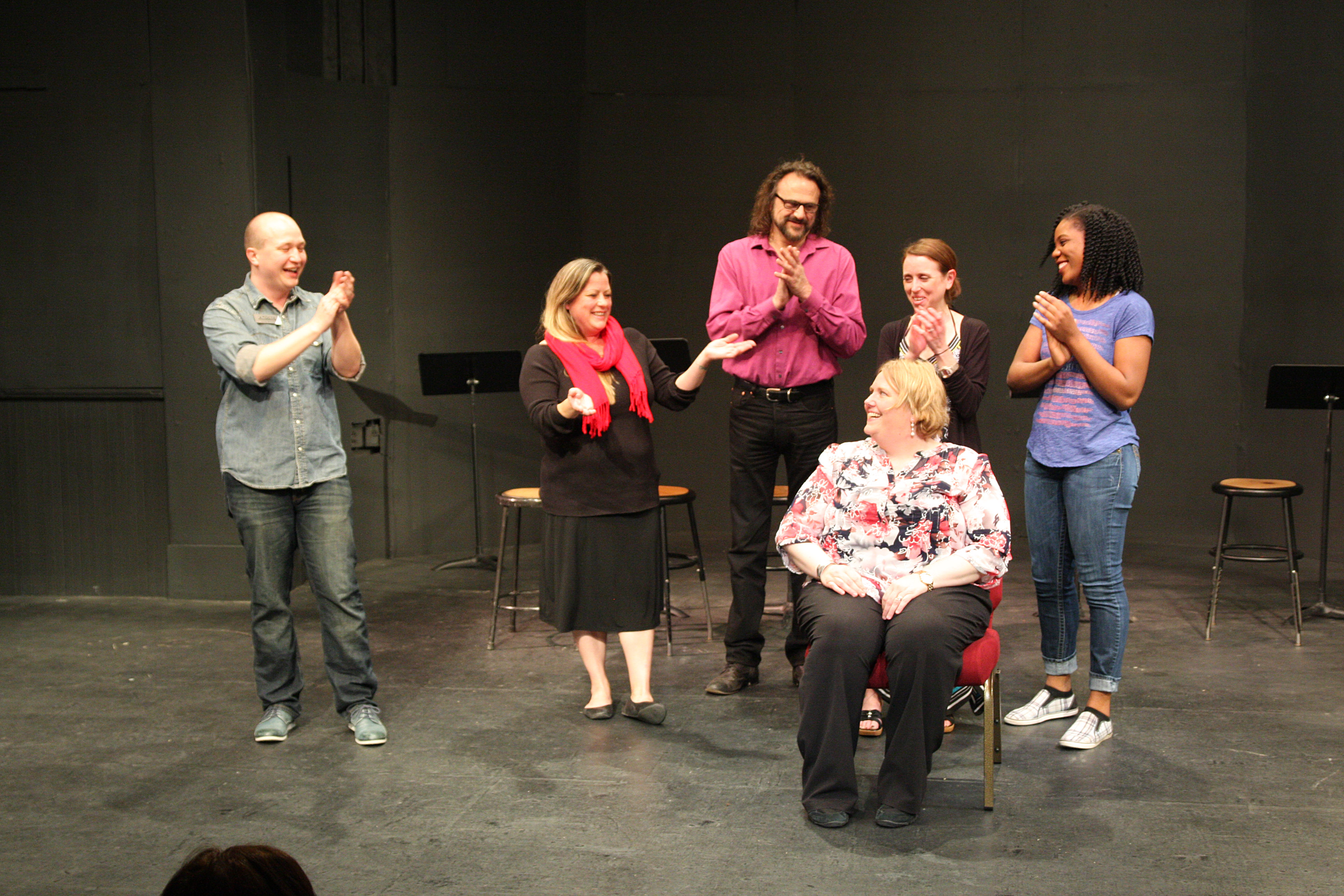 13 Jul

A Visit with ADOPTION OF GRIEF Playwright Jessie Salsbury

During the workshop week for the 2018 New Works Playwright Competition winning script ADOPTION OF GRIEF, we caught up with playwright Jessie Salsbury to find out some background about the script and little more about her writing process. Here's the scoop!

FROM PLAYWRIGHT JESSIE SALSBURY

ADOPTION OF GRIEF came from personal experiences and my son's 'what-if' questions, as well as experiences relayed to me by other white mothers who have adopted black boys and girls. I took those 'what-ifs', tensions around interracial adoption, and built a story.

The March teaser left audiences wondering about the death of Desiree's sister, Cherise Nichols, who is black, and the shocking news that Cherise secretly gave up her biracial son, Chad, for adoption to a white family, the Lipsigs. On top of this shock is the news that Cherise wants to give her other two black children to Chad's adoptive parents. The full length explores what happens to both families after these revelations.

This full workshop has been invaluable in order to get this play moved to its next stage. To me, playwriting is this magical process where you write the drafts by yourself, but you absolutely cannot finish it without help. Questions the actors, director, and audience ask, or their reactions, help the play build to the next draft. You cannot do theatre alone, which why it's my favorite art form.

This was a difficult play to write and a challenging play to listen to due to the personal nature of the work. I am grateful that I will be watching it with an audience for the first time in a supportive and kind environment. I appreciate immensely the cast and crews of both the 10 minute and full length readings who have handled the work with care and compassion. Everyone involved needs a huge thank you, and I cannot possibly list everyone here, but I would like to acknowledge my directors Phil Kinen (10 minute), Jo Bledsoe-Collins (Full length), Dave Hanson (Playwright hosting Saturday's talk back), and Andrew Joseph Brown and OCTA who originally created the competition. Thank you.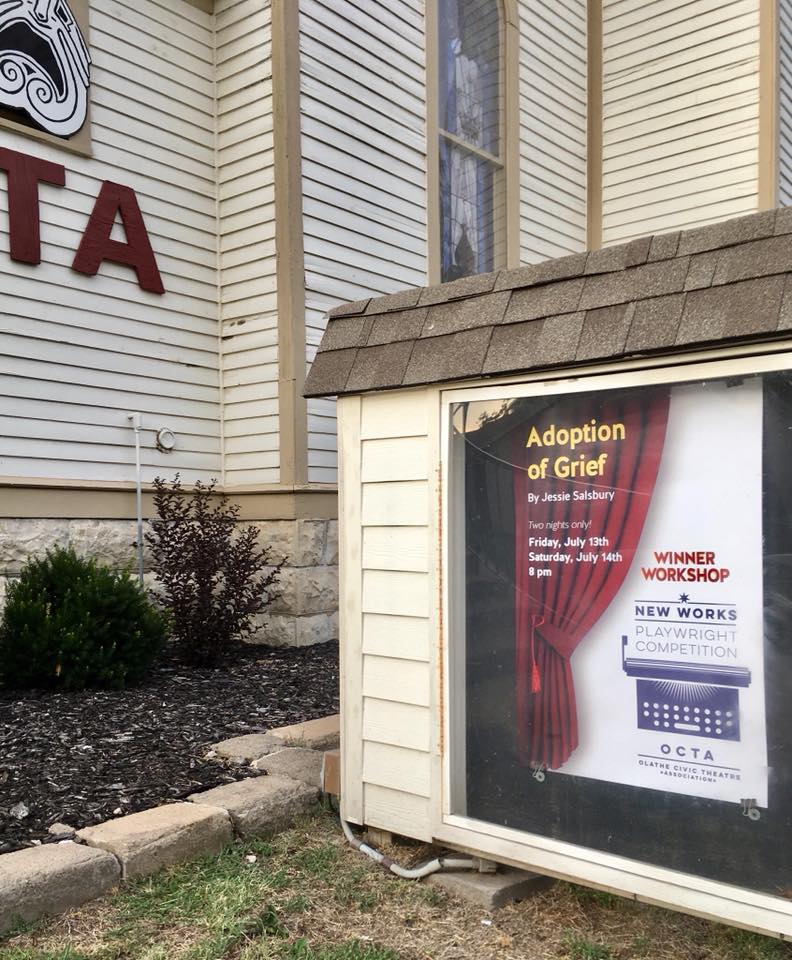 ABOUT THE NEW WORKS PLAYWRIGHT COMPETITION
Established in 2016, the New Works Playwright Competition is a unique opportunity for local playwrights to get their name out in the community and have a chance to workshop their production on the OCTA stage. OCTA continues to seek ways to provide aspiring artists opportunities to grow. We feel our unique space and collaborative spirit can provide a safe environment for aspiring playwrights to be heard. Playwrights submit entries in the fall, five finalists are selected for short readings in late winter where the audience votes, and the winner receives a workshop that culminates readings over two nights in the summer.
The 2018 New Works Playwright Competition Winner Workshop featuring Jessie Salsbury's ADOPTION OF GRIEF is Friday July 13 and Saturday July 14* at 8pm.
*There will be a post-show talkback with Jessie and the cast hosted by KC playwright David Hanson.
Tickets/Info at: http://olathetheatre.org/new-works-winner-workshop-2018
MORE  ABOUT THE WINNER WORKSHOP
Watch a preview video by board member Charlotte Gilman with selections from the powerful script.
See/read the bios and headshots of our cast and production team!
Read the full press release for the Winner Workshop.
---
*The header image is of Jessie at the 2018 New Works Playwright Competition finals in March when her script was announced as the winner. With her are Andrew Joseph Brown (founder of competition), Phil Kinen (the director of her short teaser), and her original cast members. Photo by Rita Marks.