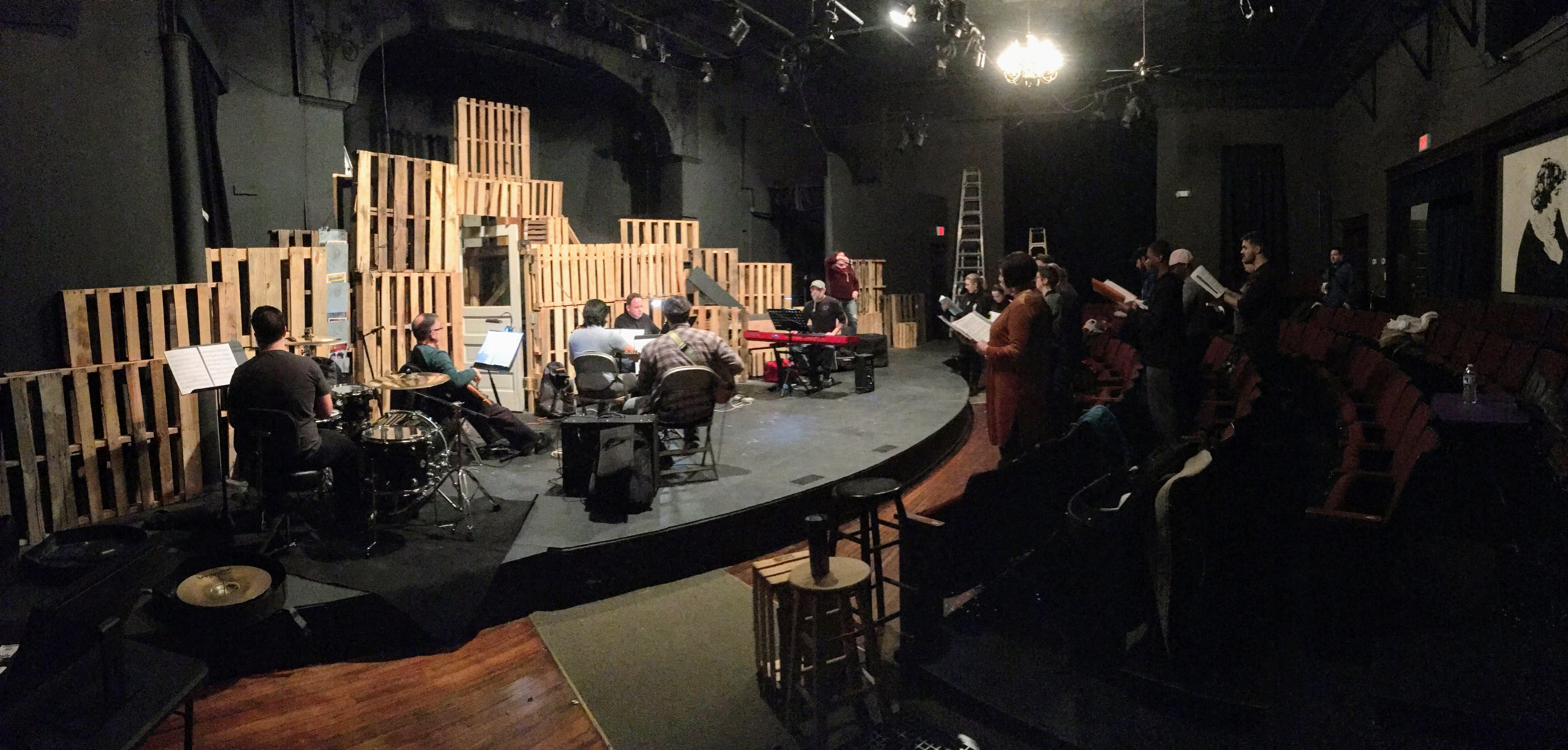 21 Feb

An Interview with VIOLET Music Director Kevin Bogan

Prior to rehearsals, OCTA board member and PR/Media manager Charlotte Gilman caught up with Violet music director Kevin Bogan and director Julie Ewing to learn about why they love the show, what they hope audiences will take away from it, and more! Below find part two of this two part interview featuring Kevin. You can read Julie's interview here!

1. What style of show is Violet or what type of music can audiences expect to hear?

The music of Violet has a lot of country and gospel influences in it. The show is mostly sung so a lot of the dramatic tension happens within the musical settings of monologues, scenes and production pieces.

2. What made you want to work on Violet ?

The story and music in Violet are subjects that everyone deals with including acceptance, forgiveness, and social stereotypes. This weighs heavily in the book and in the music and submerges the audience through the quest of one woman to find all the answers to these questions.

3. Tell us a little about your cast. 

Our cast is amazing with some old friends and some new faces. Violet is played by Larissa Briley, a newcomer to me, but a tremendous talent. KC audiences will recognize Austin Stang who plays the protagonist, Monty, a soldier looking for a good time. Nathaniel Rasson plays Flick, the soldier who is a dreamer and go-getter. Matt Richardson, seen at OCTA in Little Women in 2014, plays the revival preacher. Renee Blinn, a powerhouse singer, takes on several roles through the show.

4. What else have you done at OCTA and what is coming up next for you?

I've done two shows previously at OCTA. I directed Leading Ladies in the 2008 season, my first show, so I'm celebrating my 10th anniversary at OCTA. I was also the musical director the next season for The Great American Trailer Park Musical. I'll be working on two additional shows in 2018 including Urinetown at The Barn Players (in their new location at Arts Asylum downtown) as the musical director and again, the musical director for Overture a new musical written by Krista Eyler that will be performed at the KC Fringe Festival in July and with a full performance at the Arts Asylum in September.

5. What is your favorite song from the show?

I love the songs "I am On My Way" and "Bring Me to Light", the opening and closing ensemble numbers. I generally enjoy ensemble pieces and these are two of the best around.

6. Anything else you'd like us to know?

OCTA is a great place to become intimately involved in a show as an audience member because of the size of the space. I think you'll enjoy the journey that Violet takes you on as you get on the bus with her and the other characters and find pieces of yourself along the journey.

Violet runs February 9-25, Fridays and Saturdays at 8 pm and Sundays at 2 pm. Tickets, info, and more can be found here.

Photo at top of article: Kevin (at center stage keyboard) during the  sitzprobe (first rehearsal that the band and cast have together). 2018. Photo by Carrie Lenahan.