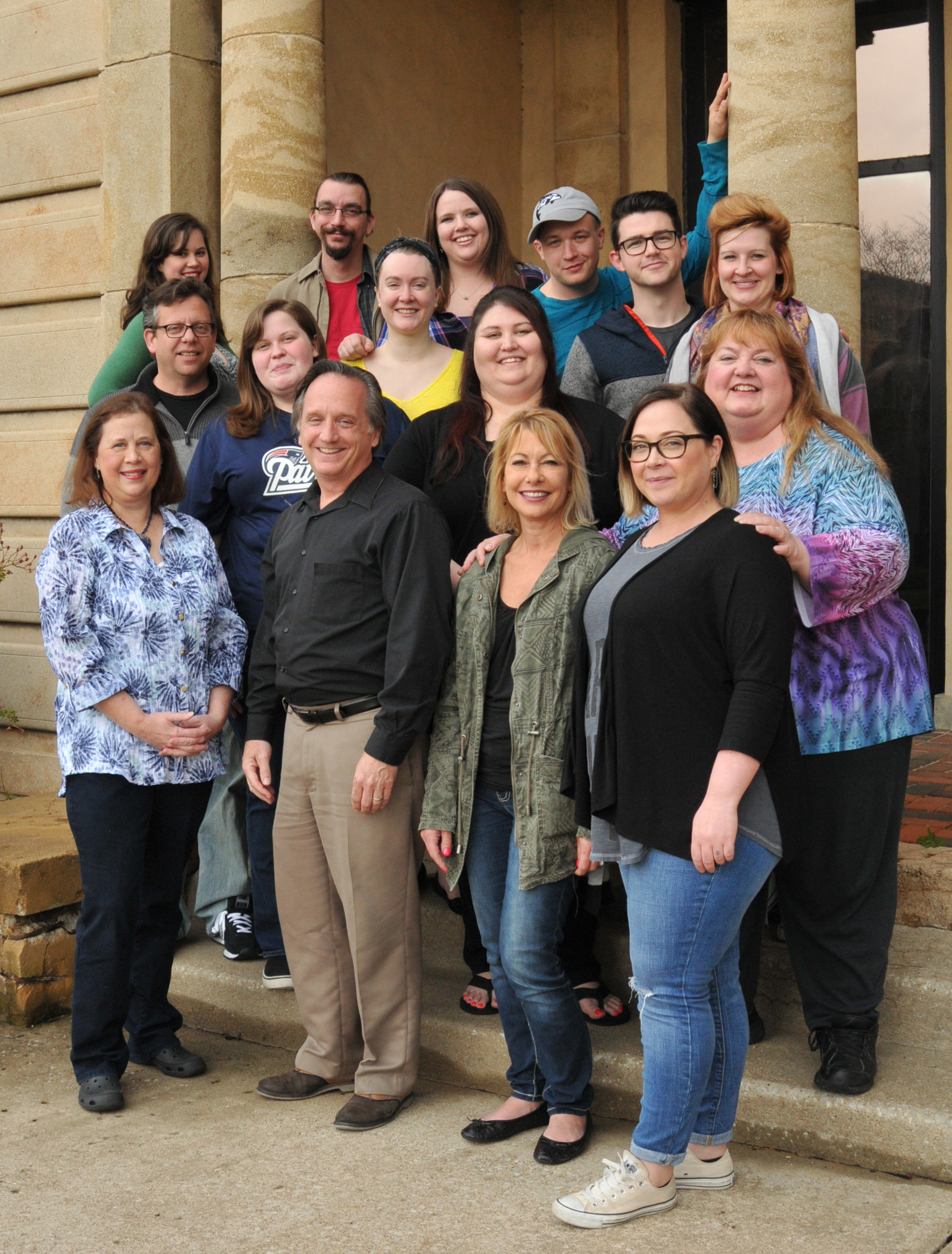 Without the following people, there would literally be nothing on the stage, no food or drink at the concession stand, no working air conditioning, and the bathrooms would be a disaster as OCTA is a volunteer-run organization with a working board.
Officers:
Ted Collins: President
Rebekah Grieb: Vice President/Volunteer Coordinator/Season Tickets
Peter Leondedis: Treasurer
Jo Bledsoe Collins: Secretary
Board Members:
Amanda Albert: Print Media
Andrew Joseph Brown: New Works Competition Coordinator
Richard J. Burt: At large
Amy Gilman: House Manager
Charlotte Gilman: Media Relations/Video
Camille Lerch: Building Rentals
Shelly Stewart Banks: Buddy Awards/Photography
Rita Marks: Website/Ticketing/E-news/Photography
Sean Tevis: Artwork/Graphic Design
Jenn Ward: Grant Research/Instagram
Volunteers+
We have a veritable army of incredible volunteers who usher, sell concessions and attend our annual clean-up day. The following work with OCTA on a regular basis throughout the year:
Tricia Davenport: Ticket Hotline
Ellen DeShon: Season Selection Committee Chair
Dennis Hayden: Cookie-Baker-In-Chief
Carrie Lenahan: Marketing & Communications
Quinn North: Intern-Dramaturgy
Connie Richards: Season Tickets/Donation Record Keeping
Want to be a part of the fun while playing a critical role in the exciting world of live theatre? We're looking for people with expertise in or an interest in learning about accounting, facilities management and maintenance, fundraising and group sales. Many other skill sets are needed and no experience in theatre is required! To find out more about becoming a board member or a volunteer, please send an email to talk_to_us@olathetheatre.org.