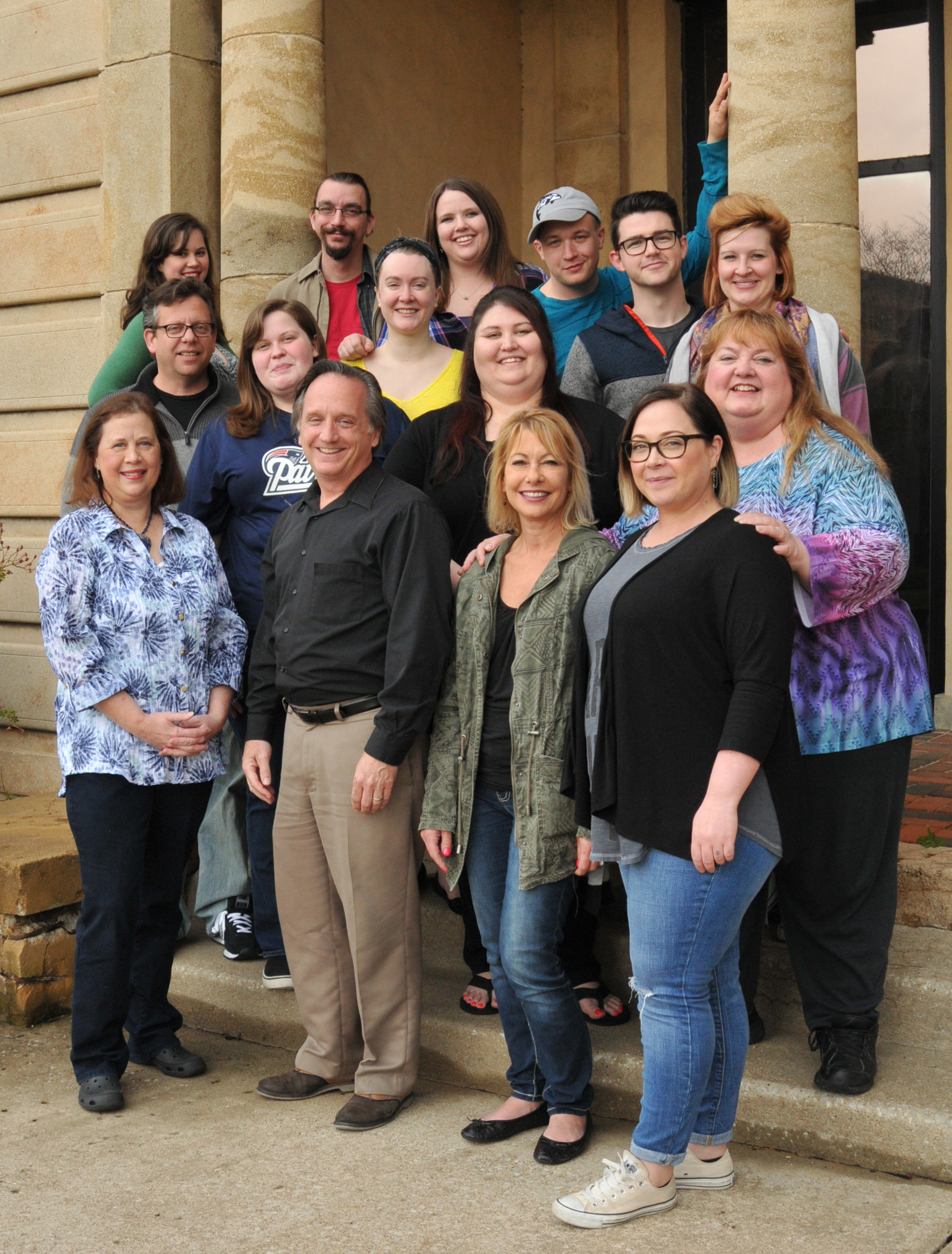 Officers:
President: The magnificent Ted Collins
Vice President and Volunteer Coordinator: Bekah Grieb
Treasurer: Peter Leondedis
Secretary: Jo Bledsoe Collins
Board members:
Buddy Awards Chair: Shelly Stewart Banks
Building Rentals: Camille Lerch
New Works Competition Coordinator /
   Historian and Instagram: Andrew Joseph Brown
Production Manager: Richard J. Burt
Media Relations: Charlotte Gilman
Grants: Jenn Ward
Graphic Design: Amanda Albert
Web, Enews, Ticketing: Rita Marks
House Manager: Kelsie Clark Massey
Group Sales: Andy Massey
At large: Amy Gilman
MAKE A DIFFERENCE, JOIN OUR TEAM!
Want to be a part of a fun, established, and growing organization while also playing a critical role in the exciting world of live theatre? OCTA will have several board positions open for our upcoming 2017-18 season! We're especially looking for people with expertise in accounting, facilities management and maintenance, fundraising, event planning, and videography/editing. Many other skillsets are needed and no experience in theatre is required! To find out more or to apply, please send a letter of interest stating why you're interested with a brief summary of your professional and community service experience to Ted Collins at talk_to_us@olathetheatre.org by April 30, 2017. He'll get right back to you because, as stated above, he's magnificent.