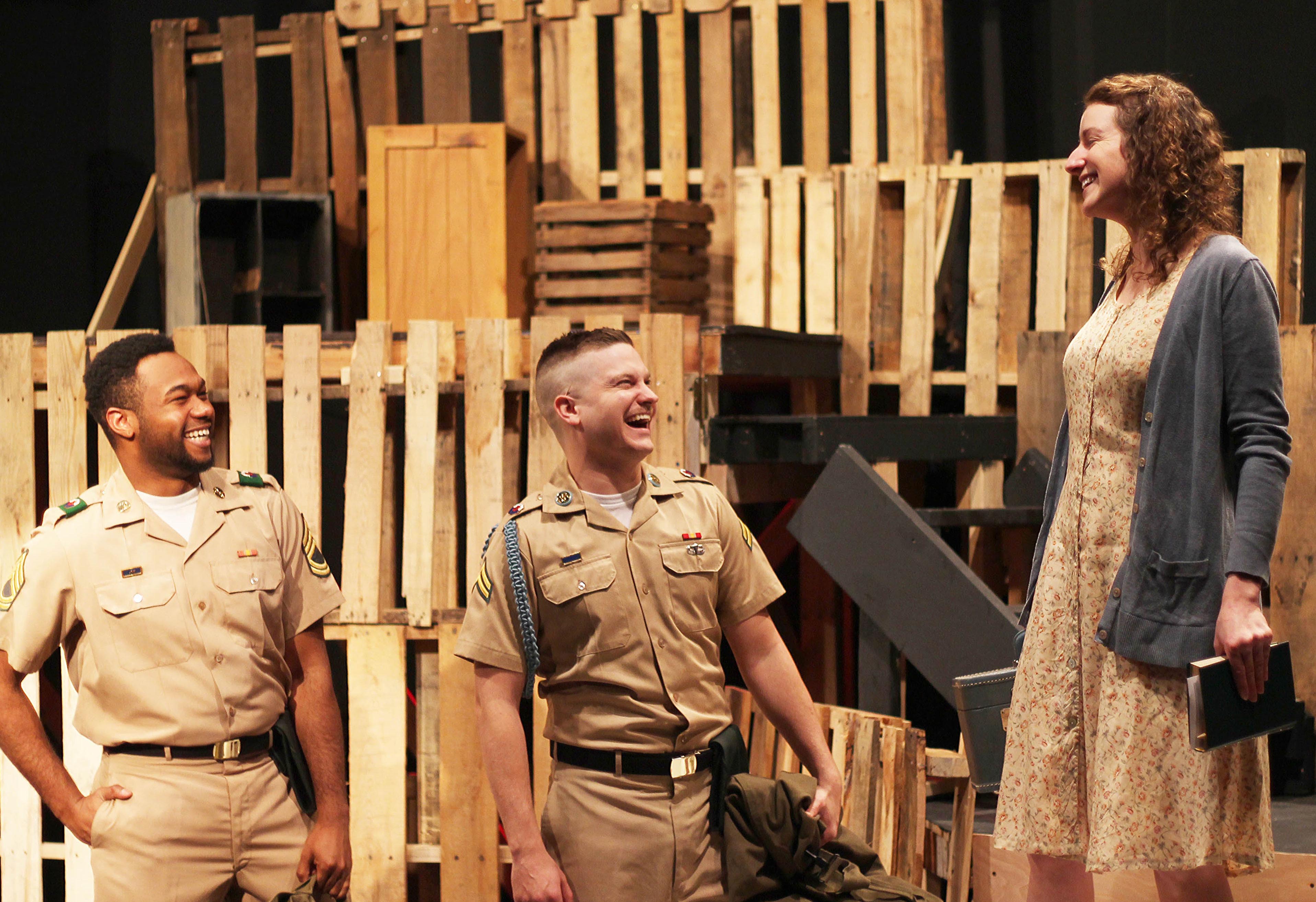 23 Feb

Cultural Ideals of Beauty, Invisible Scars, and the Journey to Find Wholeness in VIOLET – by Quinn North

"Mama, why's a man have eyes? If I tell you don't you tell, so he can try you on for size." The opening lyric of Violet is not so much meant to be understood as to be felt in your soul. The lyric is indicative of a cultural concept of beauty, a concept that the show wastes no time entering a rather fascinating skirmish with. The show's tactic may best be described as guerrilla warfare, for you don't really know the attack is happening until the show has the upper hand.

To give a brief history of the musical, in 1969 Doris Betts wrote a short story titled "The Ugliest Pilgrim". The story followed a young woman on a cross-country journey to get a facial scar from her childhood healed. It was then adapted into a short film titled Violet in 1981, to some minor acclaim. In 1994 the short story was developed as a musical that premiered Off-Broadway in 1997, starring Lauren Ward as the title role of Violet, with music by Jeanine Tesori and Book and Lyrics by Brian Crawley. Violet was then revived on Broadway in 2014 with Sutton Foster in the title role. Thus the story itself has had its own journey through time and through various artistic mediums.

Much of the plot revolves around Violet traveling to get her scar healed. However, we as the audience see no such blemish on her face, and thus are left feeling confused as a beautiful young woman stands before us talking about a massive cut that is not there. Thus, if Violet's scar can't be seen by the audience, and it is severely downplayed by most of the characters in the show, then that leaves Violet herself as the only one who is preoccupied with the scar. Violet's behavior is indicative of the symptoms of Body Dysmorphic Disorder, a condition where a physical "flaw" that is either imagined or rather minuscule is obsessed over to the point it takes over the sufferer's life.

The main plot of Violet is set in 1964, in the midst of two major movements. One being the Civil Rights movement, which the show openly addresses, the other being Second-Wave Feminism, which the show more covertly addresses. The character of Flick faces several scenarios of racial tension on his journey, from friend and foe alike, all of which Flick handles with a grace and maturity a lesser man would never show. In contrast, Violet faces almost no blatant sexism on her journey. However, it might be argued that the entire purpose of her journey is rooted in a patriarchal concept of beauty. Violet regularly claims she wants to get the scar removed so that she can be "pretty". The previously quoted opening lyric of the show makes claim that the very reason men have eyes is to judge a woman's beauty. It's no wonder Violet is obsessed with being pretty, as her younger self is the one who sings said opening lyric.

As we, the audience, cannot see the scar she sees, we are a vital part of accomplishing the show's task. Violet is in the business of proving to us that beauty is not about how others see you, but rather about how you see yourself. The audience silently sends Violet this message from the beginning, as we defiantly reject her opinion of herself. We do half the show's job for it. Violet takes a journey that she believes is to erase her scar, a journey to become beautiful. But a scar is evidence of a wound already healed by time. Healing is a beautiful thing, and Violet ultimately learns what the audience has always known: Her scar is a part of her, and she is beautiful, therefore her scar is beautiful too in its own way.

Violet continues thru this weekend, with performances Friday and Saturday at 8pm, and Sunday at 2pm. Closing is Sunday, February 25.  Tickets and More Information can be found here.
---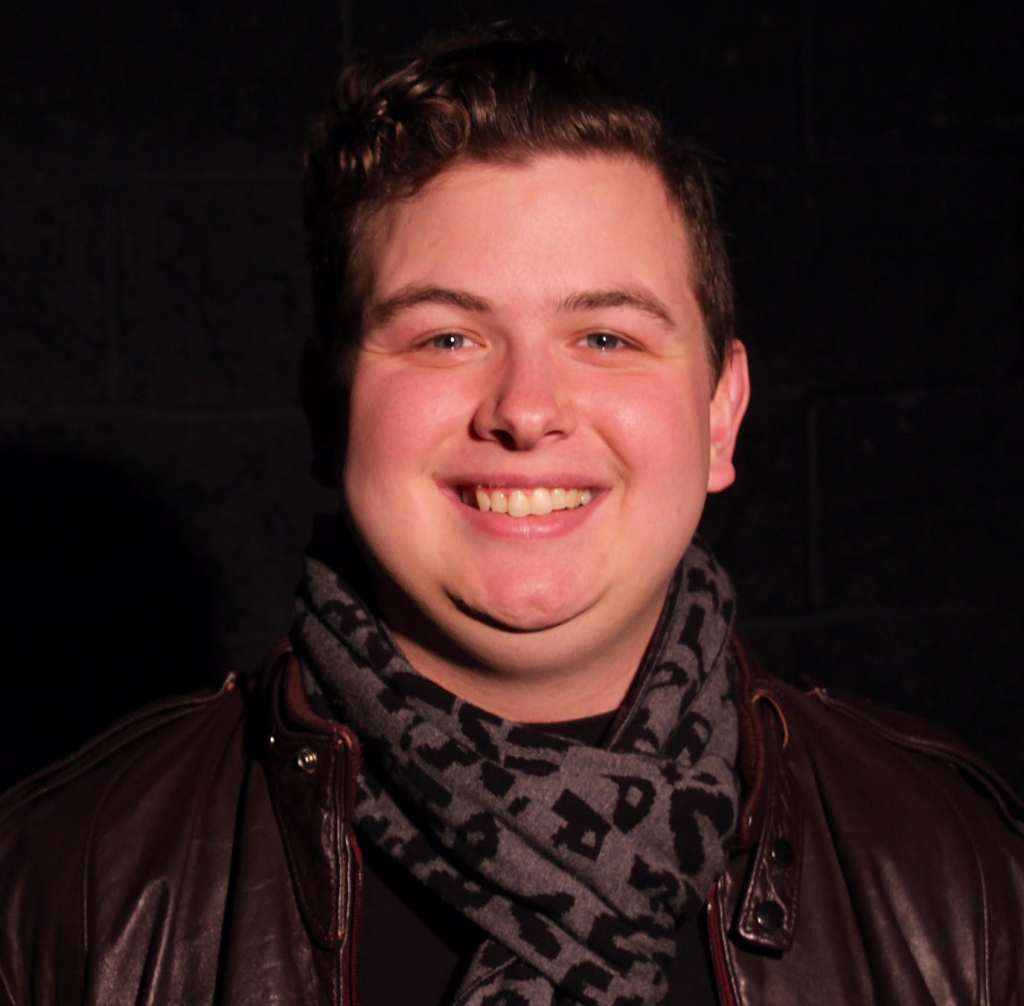 This article was researched and written by OCTA's 2017-2018 Dramaturg/Intern Quinn North, who is studying Music and Theatre at MidAmerica Nazarene University.
(Image at beginning of the article: Nathaniel Rasson (Flick), Austin Stang (Monty), and Larissa Briley (Violet) in VIOLET at Olathe Civic Theatre Association – 2018. Photo by Shelly Stewart Banks)