14 Oct

"Good People" Brings Comedy, Drama and Complex Characters to OCTA

Learn more about the show in this OCTA Sneak Peek!


OLATHE, KAN., Oct. 21, 2015:  Olathe Civic Theatre Association (OCTA) continues its 2015-16 season with Good People by David Lindsay-Abaire. The show runs Nov. 6-22.

Good People follows Margie, a tough middle-aged woman from the rough Southie neighborhood in Boston, who loses her job and is one Bingo game away from homelessness. Facing eviction and scrambling to catch a break, Margie thinks an old fling, who has made it out of Southie, might be her ticket to a fresh new start.

Hoping this self-made man is secure enough to face his humble beginnings, Margie sets out to see just how far she can go. With his signature humorous glow, David Lindsay-Abaire (author of Rabbit Hole) explores the struggles, shifting loyalties and unshakeable hopes that come with insurmountable class divide and having next to nothing in America.

Veteran OCTA director David Martin leads the production of Good People. Martin has directed five prior shows at OCTA, including Arsenic and Old Lace, Picasso at the Lapin Agile, 12 Angry Men, Much Ado About Nothing, and The Fantasticks.

"I wanted to direct this show because of the strength of writing and the flawed characters," Martin said. "It is always the most fun for me to work with characters that you don't necessarily like all the time, but don't hate all the time either."

Martin says he hopes the conversation continues for the audience even after the play is over. "I hope audiences have continued conversations about whether Margie's actions were right, or whether she was right but waited too long, or if she was way out of line," he said.  "I hope everyone forms their own opinion of her. My goal is always to have people still talking about the show on the drive home."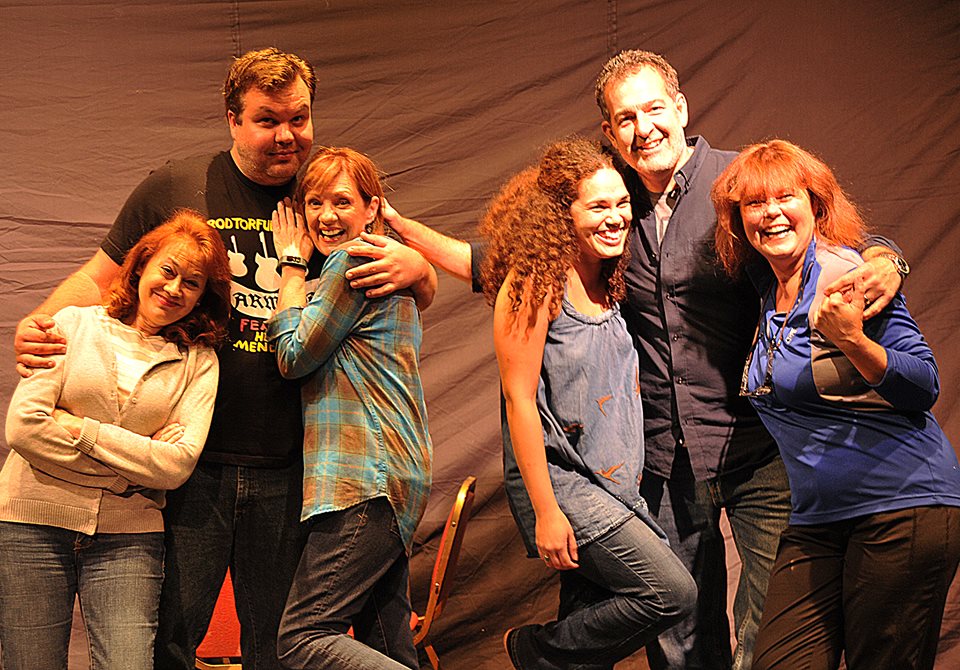 Starring in the Good People cast are (from left in photo) Joyce Halford, Michael Juncker, Peggy Mall, Meredith Wolfe, Greg Butell, and Dee Dee Diemer. The cast is supported by a production team that includes David Martin (director and dialect coach), Laura Burt (stage manager), Richard J. Burt (set design), Chuck Cline (lighting design), Heather Stokes (costume design) and Valerie Martin (properties design).
The show runs for three weekends on Nov. 6, 7, 8, 13, 14, 15, 20, 21, 22 with Friday and Saturday night performances at 8 p.m. and Sunday matinees at 2 p.m. Tickets and more information are available at olathetheatre.org or reservations may be made by calling the theatre hotline at 913-782-2990.
Check out the remaining shows in OCTA's 2015-16 Season.

About Olathe Civic Theatre Association
Olathe Civic Theatre Association (OCTA) is an all-volunteer 501c3 organization producing theatre in Olathe since 1974. Performing in the Buddy Rogers Family Playhouse, OCTA produces five high-quality, engaging, and thought-provoking theatre productions a year.

Stay on top of OCTA news and events by liking us on Facebook or following us on Twitter @OCTATheatre.
# # #