02 Oct

OCTA Announces 3rd Annual New Works Playwright Competition

Call for KC Area Playwrights with Brand New Works
 

FOR IMMEDIATE RELEASE

Media Contact: Charlotte Gilman

913-484-1651 | asgcroc@aol.com

Tickets: www.olathetheatre.org  | Reservations: 913-782-2990 or tickets@olathetheatre.org

Olathe, KS (September 30, 2018) – Olathe Civic Theatre Association (OCTA) is thrilled to announce that it will host its 3rd Annual New Works Playwright Competition, a unique opportunity for local playwrights in the Kansas City Area (Jackson, Clay, Platte, or Cass counties).

Back again this year is the competition-style playwriting opportunity. This event is actually two events: the March NWPC with 5 finalists and the summer NWPC Winner Workshop. Look for the NWPC March 1 & 2 and the NWPC Winner Workshop July 12 & 13.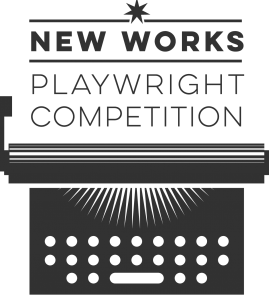 OCTA requests submissions of 10-15 minute teasers of full-length plays from aspiring and established local playwrights. Of these, five finalists will be featured in a showcase where audience members will vote on the teaser they wish to see workshopped as a full play. Only submissions that have not previously been produced will be considered. *Plays that have been featured as previous KC Fringe Festival shows may be considered only if the show was under 60 minutes. Playwrights are encouraged to e-mail competition chair, Andrew Joseph Brown, at  OCTANewWorks@gmail.com for clarification.
Of the competition, Brown explains that the past two years have been so great for OCTA, because of the caliber of playwright submissions. "Last year was pretty exciting as far as having variety of content goes. Then we had the Winner Workshop in the summer and I was really happy to hear that Jessie Salsbury's personal and real-life play received an opportunity to experiment on the OCTA stage." Brown encourages all local playwrights to try their hand at telling the stories they want to tell. OCTA is ready to read any submissions e-mailed by the deadline.
The submission deadline is November 15th  and the semi-finalists selection will take place in December with an announcement on January 15th.
About Olathe Civic Theatre Association
Olathe Civic Theatre Association is a 501c3 organization producing theatre in Olathe since 1974. Performing in the Buddy Rogers Family Playhouse, OCTA produces five high-quality, engaging, and thought-provoking theatre productions a year. Through the generosity of volunteers, season ticket holders, donors, and the City of Olathe, OCTA has grown into one of the most progressive community theaters in the Kansas City metropolitan area.
Social and Digital Media
Receive daily updates by 'liking' OCTA's Facebook page at www.facebook.com/olathecivictheatre and follow OCTA on Twitter at @OCTATheatre.
OCTA'S UPCOMING 2018-2019 SEASON 
Sense and Sensibility
Nov 2 – Nov 18, 2018
An adaptation of Jane Austen's classic novel
By Jon Jory
Directed by Jessica Franz
In this witty comedy of manners, two sisters who are alike only in their pursuit of happiness find themselves financially destitute and socially vulnerable after their father's sudden death. Will Elinor's common sense or Marianne's impulsive passion offer up the key to living "happily ever after?" Expect the unexpected as this spirited tale of flirtation and folly bounds onto the OCTA stage in this boisterous adaptation of one of Austen's beloved stories.
Sunday in the Park with George
Feb 8 – Feb 24, 2019
Music and lyrics by Stephen Sondheim | Book by James Lapine
Directed by Tiffany Schweigert
A blank page or canvas. So many possibilities. A moving study of the enigmatic artist Georges Seurat and his famous painting, A Sunday Afternoon on the Island of La Grande Jatte, this stunning musical merges past and present into beautiful and poignant truths about life, love, and the creation of art. Winner of the 1985 Pulitzer Prize for drama and nominated for an astounding ten Tony Awards, this masterpiece by the legendary team of Stephen Sondheim and James Lapine will inspire you long after you leave the theatre.
SPECIAL EVENT – New Works Playwright Competition – March 1 & 2, 2019
Five finalists present 10-minute teasers of their scripts – audiences vote for the winner who will then receive a full-length workshop reading in July!
Pass Over
Apr 5 – Apr 21, 2019
By Kansas City playwright Michelle Tyrene Johnson*
Directed by Teresa Leggard
The Washingtons, an African-American family, have lived next door to the Levy family in a Philadelphia neighborhood for a few generations. In the wake of the death of the Washington family matriarch, a brother and sister come together to bury their beloved grandmother. The finding of old stock, by the Washington family, in the Levy family business, triggers the revelation of secrets, tensions, and reckonings.
A Flea in Her Ear
May 31 – June 16, 2019
A new version of Georges Feydeau's farce
By David Ives
Directed by David Martin
As Raymonde suspects her suddenly uninterested husband is having an affair, she cooks up a trap to catch him in the act. Hilarity ensues as everything inevitably goes horribly wrong triggering laughs galore. Touted as the "greatest of French farces", this dazzling comedy, and winner of the 2006 Jefferson Award for best adaptation, David Ives' version of Georges Feydeau's masterpiece achieves levels of glorious ridiculousness only an absurdist of Ives' caliber can bring.
SPECIAL EVENT – New Works Playwright Competition Winner Workshop – July 12 & 13, 2019
The full-length workshop reading featuring the winning play from the March finals!
###
Please direct all media inquiries to: Charlotte Gilman at 913-484-1651 (cell)or asgcroc@aol.com.
For further information or tickets, please visit our Web site at www.olathetheatre.org.
Reservations can be made by calling the reservation hotline at 913-782-2990 or by writing tickets@olathetheatre.org