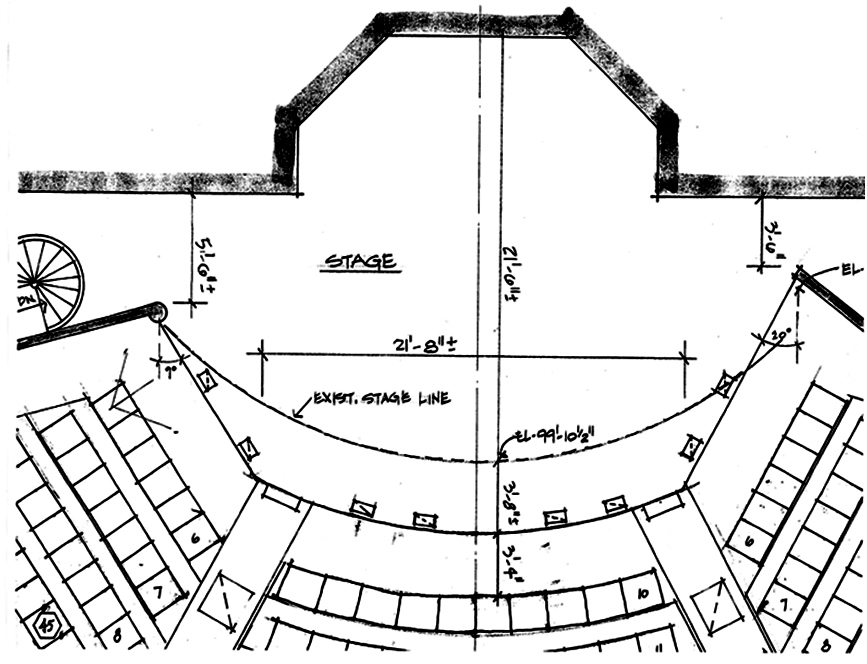 22 Nov

OCTA Announces Director Call for 2018-2019 Season

Attention Veteran and New Directors!

FOR IMMEDIATE RELEASE

Media Contact: Charlotte Gilman

913-484-1651 | asgcroc@aol.com

The board of directors of Olathe Civic Theatre Association (OCTA) is looking for directors to bring to life an exciting 2018-2019 season. Applicants are invited to submit a slate of no more than three scripts to direct at OCTA, along with a theatrical resume, by November 30, 2017. Additionally, candidates should indicate availability by months of the year, from Fall 2018 to late Spring 2019.

OCTA selects its season based on submissions from directors and selections from the OCTA Season Selection Committee. We encourage applicants to submit shows for which they have a passion to direct. An important consideration when applying is that OCTA's season is typically five shows, one or two of which may be a musical. The remainder of the season is a mix of comedies and dramas. For the best chance of having a script selected, please include a variety of genres. If an applicant's submission is chosen by the committee, then he or she will be contacted for a director interview. The entire 2018-2019 season will be chosen no later than February 2018. For complete information and a diagram of the OCTA stage, visit http://olathetheatre.org/call-for-directors/ (or www.olathetheatre.org, Get Involved/Donate, Call For Directors). Questions may be directed to Peter Leondedis, member of the Season Selection Committee at pgleondedis@yahoo.com.

About Olathe Civic Theatre Association
Olathe Civic Theatre Association is a 501c3 organization producing theatre in Olathe since 1974. Performing in the Buddy Rogers Family Playhouse, OCTA produces five high-quality, engaging, and thought-provoking theatre productions a year. Through the generosity of volunteers, season ticket holders, donors, and the City of Olathe, OCTA has grown into one of the most progressive community theaters in the Kansas City metropolitan area.

Social and Digital Media
Receive daily updates by liking OCTA's Facebook page at www.facebook.com/olathecivictheatre.

Upcoming in 2017-2018 | Olathe Civic Theatre Association

Violet – February 9-25, 2018
Book and Lyrics by Brian Crawley | Music by Jeanine Tesori
Directed by Julie Ewing | Music Direction by Kevin Bogan
Based on the short story The Ugliest Pilgrim by Doris Betts

A scarred young woman embarks on a bus journey from her farm in Spruce Pine, North Carolina to Tulsa, Oklahoma in hopes of being healed by a TV evangelist, but discovers the true meaning of beauty along the way. Set in 1964, this stunning show won both the Drama Critics' Circle Award and Lucille Lortel Award as Best Musical for its touching script and show-stopping anthems ranging from American-roots to folk to gospel.

SPECIAL EVENT – New Works Playwright Competition – March 2 & 3, 2018
Five finalists present 10-minute teasers of their scripts – audiences vote for the winner who will then receive a full-length workshop reading in July!

Superior Donuts – April 6-22, 2018
By Tracy Letts | Directed by Diane Bulan

From the Pulitzer Prize-winning author of August: Osage County comes this moving comedy-drama set in an Uptown Chicago donut shop. Facing age 60 and all alone, proprietor Arthur has his dreary world turned upside down by the arrival of Franco, an ambitious employee in his early 20s.

Unnecessary Farce – June 1-17, 2018
By Paul Slade Smith | Directed by Bill Pelletier

Two cops, three crooks, eight doors…go! In a cheap motel room, an embezzling mayor is supposed to meet with his female accountant, while in the room next door, two undercover cops wait to catch the meeting on videotape. But there's some confusion as to who's in which room, who's watching the video, who's taken the money, and who's hired a hit man. This fast-paced physical comedy is a comic gem!

SPECIAL EVENT – New Works Playwright Competition Winner Workshop – July 13 & 14, 2018
The full-length workshop reading featuring the winning play from the March finals!

###

Please direct all media inquiries to: Charlotte Gilman at 913-484-1651 (cell) or asgcroc@aol.com.

For further information or tickets, please visit our Web site at www.olathetheatre.org.
Reservations can be made by calling the reservation hotline at 913-782-2990 or by writing tickets@olathetheatre.org .