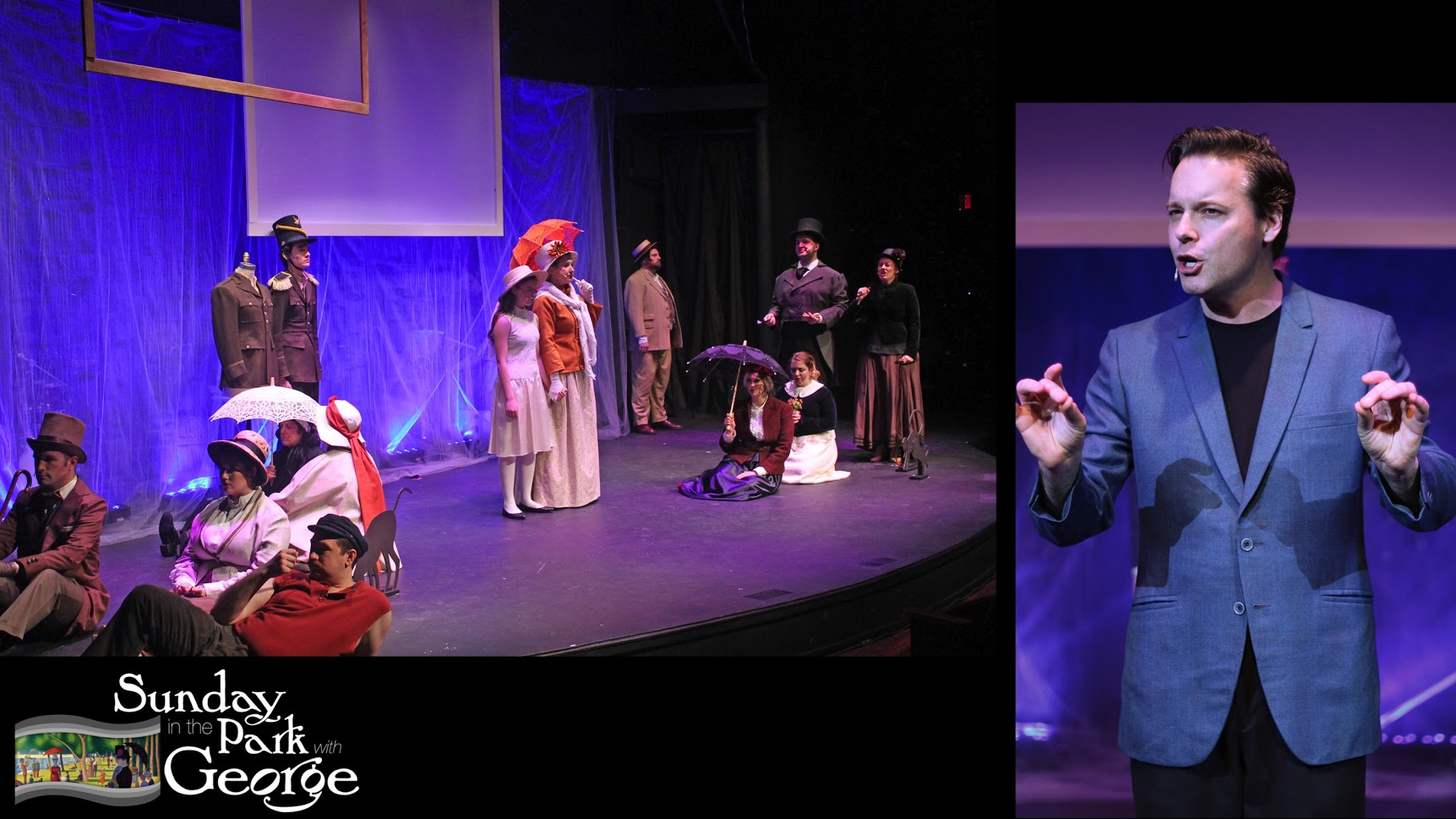 19 Feb

Q&A with SUNDAY IN THE PARK WITH GEORGE Director Tiffany Coville-Schweigert

OCTA board member and public relations manager Charlotte Gilman caught up with director Tiffany Coville-Schweigert during rehearsals of Sunday in the Park with George. Read on to learn more about why she chose to direct this production and what you have to look forward to when you come see it!

Q: What drew you to submit Sunday in the Park with George to our 2018-2019 call for directors last fall? 

A: I love Sondheim! This show is a reflection of the artist and his/her process.

Q: What else have you directed at OCTA?

A: The 25th Annual Putnam County Spelling Bee (2014-2015 season)and Over the River and Through the Woods (2010-2011 season)

Q: How is this show different from other productions you have directed?

A: Act One characters are completely different than Act Two. There is a 100-year difference between the two acts. Costume design is a challenge. We are designing for 1884 and 1984.

Q: What is your favorite moment or song?

A: Probably towards the end of the show when Act Two George has an interaction with Dot from Act One in the song "Move On". The lyrics really speak to me not only as an artist/director, but as a person living in the world today.

Q: Tell us a little about the cast. Any veterans or new talent?

A: This cast is ridiculously talented. There is a handful of actors I have worked with before and a lot of new faces to me, but certainly not to Kansas City. There are a few actors that OCTA patrons have never seen before so they are in for a real treat!

Q: For our patrons who know the artwork, but not the show, what would you say to them?

A: They are going to love this show. Sondheim and Lapine did Seurat proud. They have created a wonderful story and gives insight on the characters in the painting.

Q: Can you describe the awesome staging without giving too much away?

A: We are really trying to keep it simple. Drawing focus to the characters and the music. I believe the audience will be blown away by the costumes and the beautiful voices on stage.

Q: What else do you have coming up?

A: I have the privilege to work with Shawnee Mission Theatre in the Park again this year. This time I have the opportunity to direct Wizard of Oz for their 50th season!

Q: Is there anything else you'd like OCTA patrons to know about this show?

A: As always, it has been an absolute wonderful experience. I love coming home to a theatre where they really take great care of their directors, actors, and production staff. It's such a pleasure and I cannot wait for the community to see Sunday in the Park with George!
---
MORE ABOUT THE SHOW
Sunday in the Park with George closes this Sunday with remaining performances on February 22, 23, 24 – Friday and Saturday at 8 pm and Sunday at 2 pm.  TICKETS and more information can be found here.
–Read the PRESS RELEASE
-Check out the PRODUCTION PHOTOS
-Read about the CAST
-5-Star Review from KC Applauds: OCTA PAINTS A STUNNING PICTURE