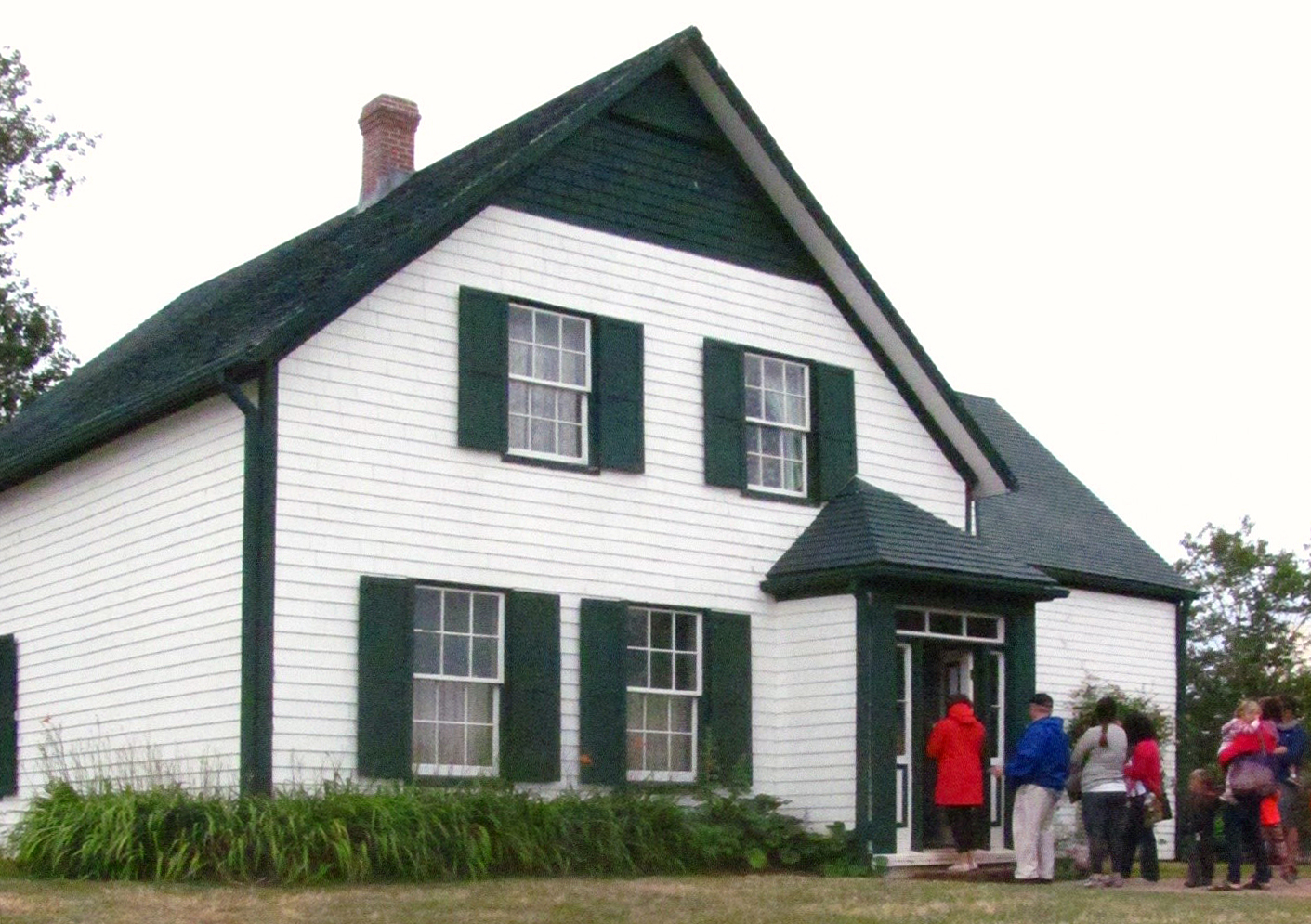 17 Nov

The Beauty of Place: OCTA's ANNE OF GREEN GABLES and L.M. Montgomery – by Lindsey Weishar

If you've not yet seen Joseph Robinette's play adaptation of Anne of Green Gables directed by Heather Tinker, at OCTA one more weekend, November 17-19, you definitely should. Centering on the joys and scrapes of the red-haired and big-hearted Anne Shirley, an orphan adopted into the heart and home of Matthew and Marilla Cuthbert, this show is sure to delight audiences of all ages.

The story of Anne bears striking resemblance to the story of the author of the Anne book series, L.M. Montgomery. Like Anne, Montgomery grew up as a semi-orphan (by the time she was seven, Montgomery's mother had died and her father had left to work in a different part of Canada). Raised by her strict maternal grandparents, it seems that Montgomery found solace in reading poetry. According to Nancy Rootland in The Sacred Sites of L.M. Montgomery, Montgomery was largely surrounded by the poetry of poets like Byron, Longfellow, and Whittier. This might account for why, as Rootland says, Montgomery (and Anne herself) had a "sophisticated vocabulary".

Anne and Montgomery are not only united in their growing up, but also in their way of living in the world. Audiences of this show will see that Anne comes to Prince Edward Island (PEI), a small island province in eastern Canada. Montgomery grew up on this island, and visitors to PEI can still see the breathtaking red cliffs that Montgomery would have seen, the beautiful blue waters in the Gulf of St. Lawrence, and the Green Gables house itself, which is now a World Heritage site. Green Gables belonged to Montgomery's cousins, but she lived nearby and often visited the home that becomes Anne's home in the Anne books.  The Anne books are also populated with references to "Lover's Lane" and the "Haunted Wood," two paths near Green Gables, that both Montgomery and Anne would walk on in their rambles in nature. Both writer and character delight in nature as is evidenced in Montgomery's journals (The Complete Journals of L.M. Montgomery: The PEI Years, 1889-1900):

"Wednesday, Mar. 16, 1892 [Montgomery is 17] …This morning I took a walk through the woods down to the spring—the loveliest spot. Oh, it was all so beautiful! The calm, fresh loveliness of the woods seemed to enter into my very spirit with voiceless harmony—the harmony of clear blue skies, mossy trees and gleaming snow. All the little fears and chafings shrank into nothing and vanished. Standing there beneath that endless blue dome, deep with the breathing of universal space, I felt as if all the worlds had a claim on my love—as if there were nothing of good I could not assimilate—no noble thought I could not re-echo. I put my arm around a lichened old spruce and laid my cheek against its rough side—it seemed like an old friend."

A similar scene is conveyed in Anne of Avonlea (Avonlea serving as a fictional name for Cavendish, the community in which Montgomery grew up), when Anne, now fifteen, also communes with  nature: "Anne paused to throw her arm about a slim young birch and kiss its cream-white trunk." Both scenes show Montgomery and Anne deeply steeped in the natural world that would have surrounded Montgomery.

While Montgomery was a prolific poet in her early years, Anne of Green Gables wasn't published until 1908, when she was 34 years old. This book marked the beginning of a literary career that would produce seven other Anne books, as well as a great many other books and writings. Audiences who come to see Anne of Green Gables at OCTA are sure to be charmed by Anne's indomitable spirit, which encapsulates not only the spirit of Montgomery's Cavendish community, but Montgomery herself.

Anne of Green Gables performances continue through November 19, with performances Friday and Saturday at 8 pm, and Sunday at 2 pm. Although online ticket sales are closed, there are walk-up tickets available starting an hour before curtain at each performance. You can read more about the production, including links to actor and production team bios and headshots, here.

ABOUT THE AUTHOR OF THIS ARTICLE: Lindsey Weishar is an MFA Creative Writing candidate in Poetry at University of Missouri-Kansas City, where she currently writes and teaches. She is a contributor to Verily Magazine, and her work has appeared in Dove Tales, An International Journal of the Arts, Steam Ticket Literary Journal, and Kansas City Voices. Her chapbook, "Matchbook Night," is forthcoming from Leaf Press. In August 2017, Lindsey visited Prince Edward Island on a grant to study the writing life of L.M. Montgomery and to see the places the beloved author lived in and wrote about.