February 17 – March 5, 2017
By Robert Flaherty Hart
Directed by Tina Morrison
This original play by Kansas City native Robert Flaherty Hart takes place in suburban St. Louis, where decades-old secrets are uncovered as three adult siblings navigate their changing relationships and uncertain futures. When one of the three comes into a substantial fortune, will it soothe old wounds and lead to forgiveness or drive a permanent wedge into already shaky bonds?
Be sure to join us for post-show talkbacks with the playwright on Feb 19, Feb 24, and March 4! Special guest hosts for the talkbacks include local area playwrights Michelle T. Johnson (Feb 19), Ron Simonian (Feb 24), and Victor Wishna (March 4).
Tickets are available online now!
If you are a season ticket holder, we recommend making your reservations early to ensure your seats are reserved (email tickets@olathetheatre.org or call our reservation hotline at 913-782-2990 with preferred date and seats).
---
THE CAST
Click here for cast photos/bios.
Click here for production photos.
David Martin – Jeff
Stasha Case – Karen
Matt Leonard – Richie
Michael Juncker – Charlie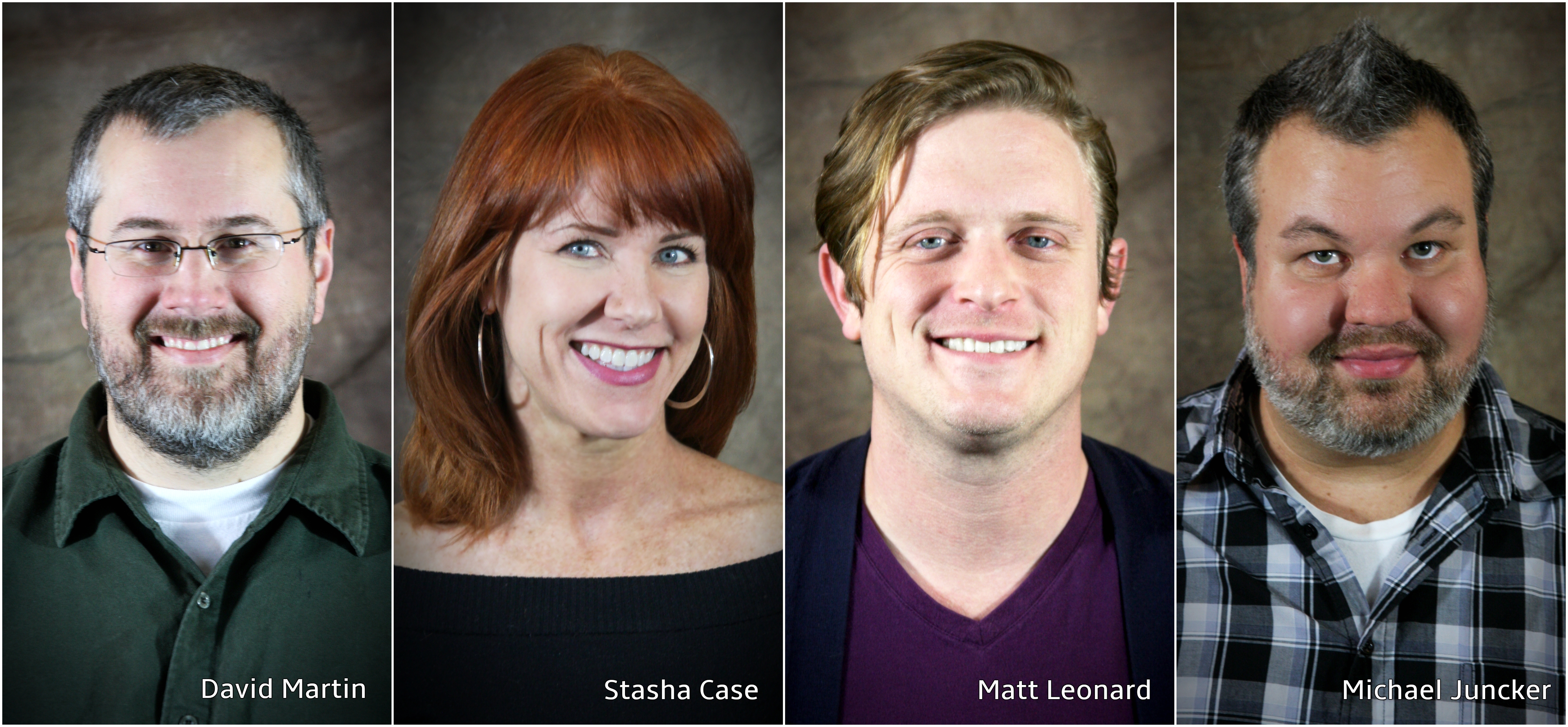 PRODUCTION TEAM
Tina Morrison – Director
DK Evenson – Stage Manager
Philip Leonard – Lighting Design
Kate Haugan – Properties Design
Michael Bunn – Sound Design
RickL Riley – Set Design
Mickie Riley – Set Design
Marla Gonzalez – Running Crew
Special thanks to Bill Case, Max DeShon, Larry Goodman, Ken Schmidt and Deb Hodge for Set Construction.
ACCOLADES
[A major reveal] "…left the audience speechless", "brilliantly written dialog" – The Arkansas Traveler