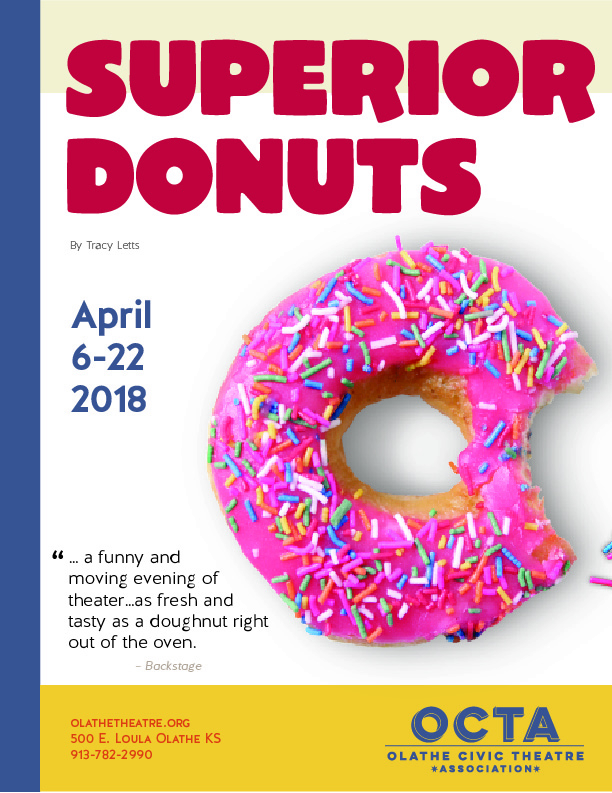 Director wanted. Passion required!
The board of directors of Olathe Civic Theatre Association (OCTA) is seeking a director for the fourth production of our 2017-2018 season, Superior Donuts by Tracy Letts. Performance dates for this production are April 6, 7, 8, 13, 14, 15, 20, 21, and 22.
Why direct at OCTA?
At OCTA we own our building and, as a director, you would have access to the performance space for rehearsals from February 26, 2018. You won't have to lug props or costumes from one location to another. Also, we don't interfere with your artistic decisions—show us you can do it and your passion, and we'll help make it possible! Take a look at the stage dimensions: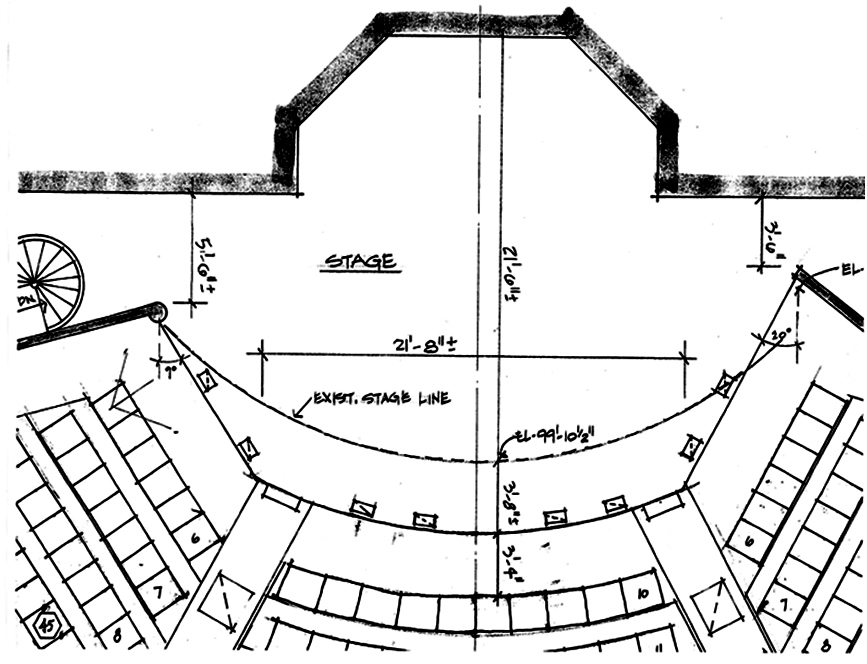 Interested?
If you are interested, please submit your resume and cover letter explaining why you would like to direct Superior Donuts no later than July 30, 2017. We are looking for a director who is excited about this play. Please send your materials to pgleondedis@yahoo.com.
We will review the submissions and let candidates know if we would like to set up an interview in the weeks following the submission deadline. We plan to have a decision by the end of August 2017.
Sincerely,
Ellie DeShon
Chair, OCTA Season Selection Committee