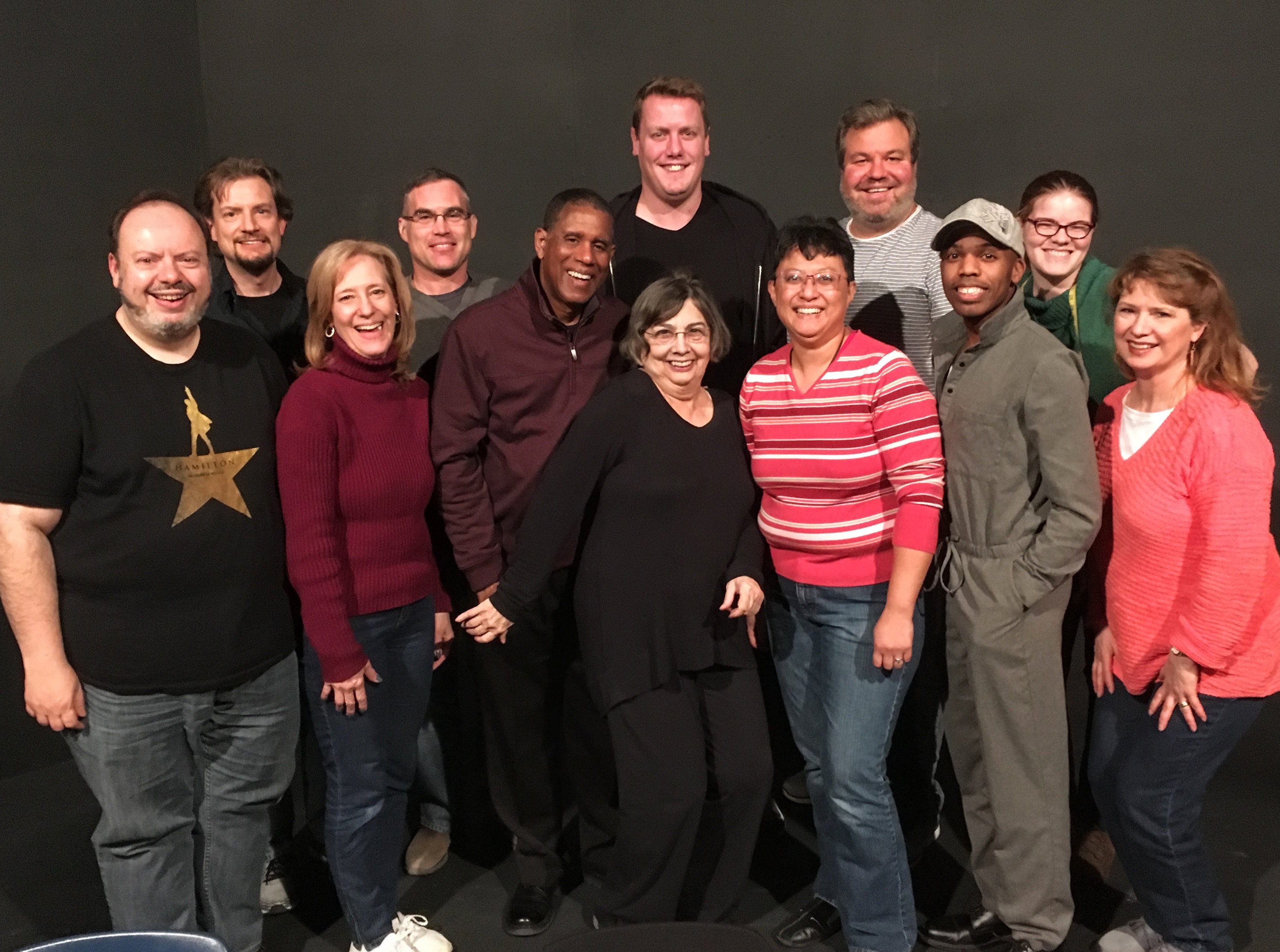 28 Mar

Catching up with Diane Bulan, Director of SUPERIOR DONUTS

You may have seen Diane Bulan on our stage in the extraordinary drama A Piece of My Heart (2013), but Superior Donuts marks her debut as a director at OCTA. Below, gain insight on this Kansas City area premiere by reading her thoughts on the show and the interview with  OCTA's PR manager, Charlotte Gilman.

DIRECTOR'S NOTES

For I'm the one who left dark Ireland's shore,
And Poland's plain, and England's grassy lea,
And torn from Black Africa's strand I came
To build a "homeland of the free."
-Langston Hughes

This Uptown Chicago neighborhood donut shop is a microcosm of our society, which comprises the people Langston Hughes wrote about in his poem "Let America Be America Again." Everyone gets along, but often, underneath their civility lies deeply ingrained prejudices. Everyone gets along, but mainly because they deem the people they know personally as the exceptions to those prejudices. The attitude is, "You're okay for a (insert oppressed minority/ethnicity/nationality here)," or even, "Some of my best friends are (insert oppressed minority/ethnicity/nationality here)." And it's discouraging, because they are sometimes unable to extrapolate the idea that if they can treat their neighbor as an individual, then maybe they should treat all humans as individuals. Wait… was I writing about the characters in the play or was I writing about our society? 😉

Superior Donuts is a story about finding courage: courage to speak out against injustice, courage to stand up for one's principles, courage to overcome apathy. Otherwise, we may find ourselves stuck in "the same old stupid plan":

I am the poor white, fooled and pushed apart,
I am the Negro bearing slavery's scars.
I am the red man driven from the land,
I am the immigrant clutching the hope I seek–
And finding only the same old stupid plan
Of dog eat dog, of mighty crush the weak.

-Langston Hughes

INTERVIEW WITH DIANE

C: What is your experience with OCTA? (Is this your directorial debut here?)

D: My directorial debut here. I played Steele in A Piece of My Heart in 2013.

C: Is Superior Donuts a story that has something in it for everyone? (What kind of audience will love it?)

D: Definitely. It takes place in a culturally diverse neighborhood, so I think it will appeal to audiences who appreciate variety of human expression as well as the commonalities of the psyche.

C: The show is billed as a comedy-drama. What are some of your favorite moments from the show of each style?

D: My favorite moments are when a character experiences life-changing self-realizations — and those happen both comedically and dramatically.

C: Tell us a little about your cast – have you worked with them before? 

D: I've been on stage or in acting class with four of the nine in the cast.

C: Superior Donuts currently has a sitcom on CBS. How different is it from this play or how will audiences react when they see your version?

D: I've never seen the sitcom.  I want to keep my interpretation and staging true to the original script, but am excited that the story (however adjusted) is being produced for a wider audience via television. It's my hope that the sitcom will pique the interest of local audiences in seeing the play.

C: What do you have coming up next?

D: I will be directing a short piece for Whim Productions' Alphabet Soup in mid-April. Then I will be directing a new play full of political satire and raunchiness for the KC Fringe Festival in July.

C: The big question: What is your favorite kind of donut?

D: Boston cream
---
Superior Donuts | April 6*- 22 | Fri/Sat 8 pm and Sun 2 pm
Tickets, reservations, and more info at: http://olathetheatre.org/superior-donuts/
*Opening night audience members will be treated to a post-show celebration with the cast and production team!
---
MORE  INFO ABOUT THE SHOW (added after this article was originally released)
Watch Diane in an interview about the show, along with scenes from the show to learn more about the show in this video by board member Charlotte Gilman — shot during rehearsals, this edition of "Taking Stage at OCTA" will give you a behind-the-scenes look at the show and some insight into the story.
See the bios and headshots of our cast and production team!
See the excellent review by Paul Bolton of BroadwayWorldKC.
See another excellent review by Bob Evans of KC Applauds.
Read an interview with and director's notes by director Diane Bulan.
(Featured photo credit: The cast & production team members of Superior Donuts at first rehearsal, Feb 2018. Photo by Carrie Lenahan.)