12 Aug

Schoolhouse Rock Live Kicks off OCTA Season

Full of energy, humor, music, dancing and some very valuable grammar lessons, Schoolhouse Rock Live kicks off Olathe Civic Theatre Association's 2015-2016 season with a bang. The show is directed by Shelly Stewart Banks and runs Sept. 11-27.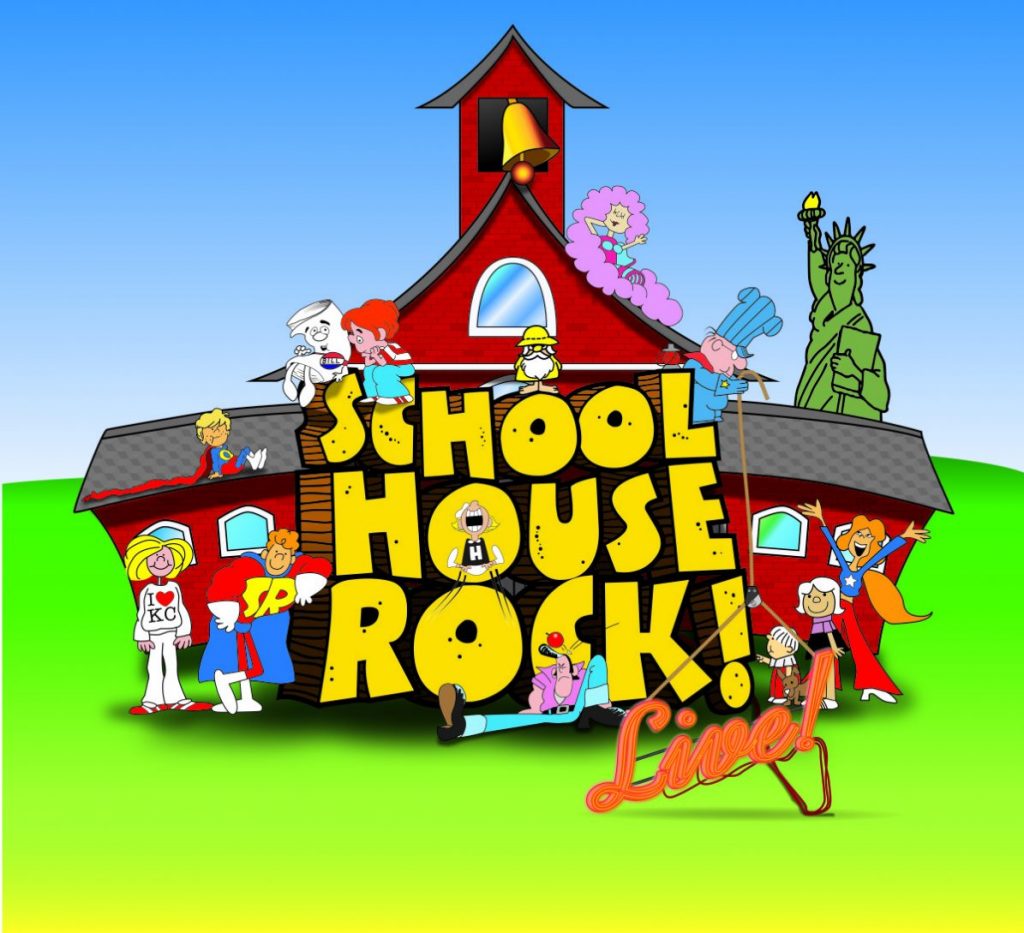 It's a project packed with memories for anyone who remembers the iconic 70s Saturday morning Schoolhouse Rock cartoon that taught history, grammar, math, science and politics through clever songs. The musical brings all of it to life onstage, chronicling the story of Tom, a nerve-wracked school teacher nervous about his first day of teaching. Tom tries to relax by watching TV when various characters representing facets of his personality emerge from the set and show him how to win his students over with imagination and music, through such beloved Schoolhouse Rock songs as Just A Bill, Lolly, Lolly, Lolly and Conjunction Junction.
For Banks, Schoolhouse Rock is pure nostalgia.
"For me, Schoolhouse Rock is a great shared experience of my generation," Banks said. "It's how I, and all the kids my age, accidentally learned stuff. I love every bit of it – the cartoons, the songs, the message, the teaching of math, grammar, science and history."
Banks also has the opportunity to bring both familiar and new perspectives together on the show.
"While the musical director and I grew up on Schoolhouse Rock, a lot of this young cast did not," Banks explained. "They are approaching it with fresh eyes and ears, bringing their own experiences, music influences, and 2015 sensibilities to the show. I look forward to seeing how we marry the two different generations of perspective to create our own brand of this show."
The cast includes: Guy Gardner (Tom); Delano Mendoza (Joe); Micayla Miller (Shulie); Kristen Altoro (Dina); and Jennifer Coville (Dori).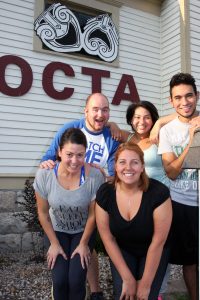 The rest of the production staff includes: Kevin Hershberger (music direction) Guy Gardner (choreography); Rita Marks (stage manager); J. Patrick Inlow (lights/video design); Ken Schmidt (set design); and Kerry Schafer (costumes).
In honor of Deaf Awareness Week, OCTA will partner with the Hearing Loss Association of America-Kansas City Chapter (HLAA-KC) to provide an open caption performance at the Sept. 26 show, with seats reserved for a select group of people with hearing loss, their family and friends.
The show runs for three weekends on Sept. 11, 12, 13, 18, 19, 20, and 25, 26, 27 with Friday and Saturday night performances at 8 p.m. and Sunday matinees at 2 p.m.
Tickets and more information are available at olathetheatre.org or reservations may be made by calling the theatre hotline at 913-782-2990.
Members of the press with inquiries should contact Victoria Hoffman at victorialatoya72@gmail.com or 816-728-2048.
Do you remember Schoolhouse Rock from the old days? Tell us your favorite number in the comments below!